Ikigai Lamp
New!
Adjustable Speed
& Brightness
Explore the art of light
Inspired by Japanese and Nordic influences, IKIGAI Lamp is a light source designed to transform your space and your life.
BUY NOW
Discover life purpose
Ikigai is (生き甲斐) a Japanese concept that means "a reason for being" - to have a direction or purpose in life. Ikigai is about finding joy, fulfillment, and balance in the daily routine of life.

IKIGAI Lamp's purpose is to remind you to live in the present and enjoy every single moment, ultimately helping you discover your Ikigai - the meaning of your life.
Immerse in the simplicity of ambiance
Featuring a modern look with a stunning, sleek matte black finish, extra thin and extremely minimal, it meets expectations of minimalists decorating homes and office suites.

The perfect addition to bedrooms, relaxing lounge area, any serious gamer's room, studio or anyone with a love for interior design, carefully crafted and engineered to seamlessly unleash the ambiance potential of any space.
More a piece of art than a million color lamp
Award-winning Japanese design combined with our patented LED light system, IKIGAI Lamp is reminiscent of the famed Aurora Borealis (Northern Lights).

Each lighting scene can be customized to suit your unique needs and preferences. All you have to do is slide your thumb over a color wheel and IKIGAI Lamp will do the rest.
Infinite possibilities.
Takes no floor space
Inspired by the simplicity of contemporary minimalism, this gorgeous showpiece is guaranteed to fit in and transcend any corner of your home.

So simple, yet so powerful.
BUY NOW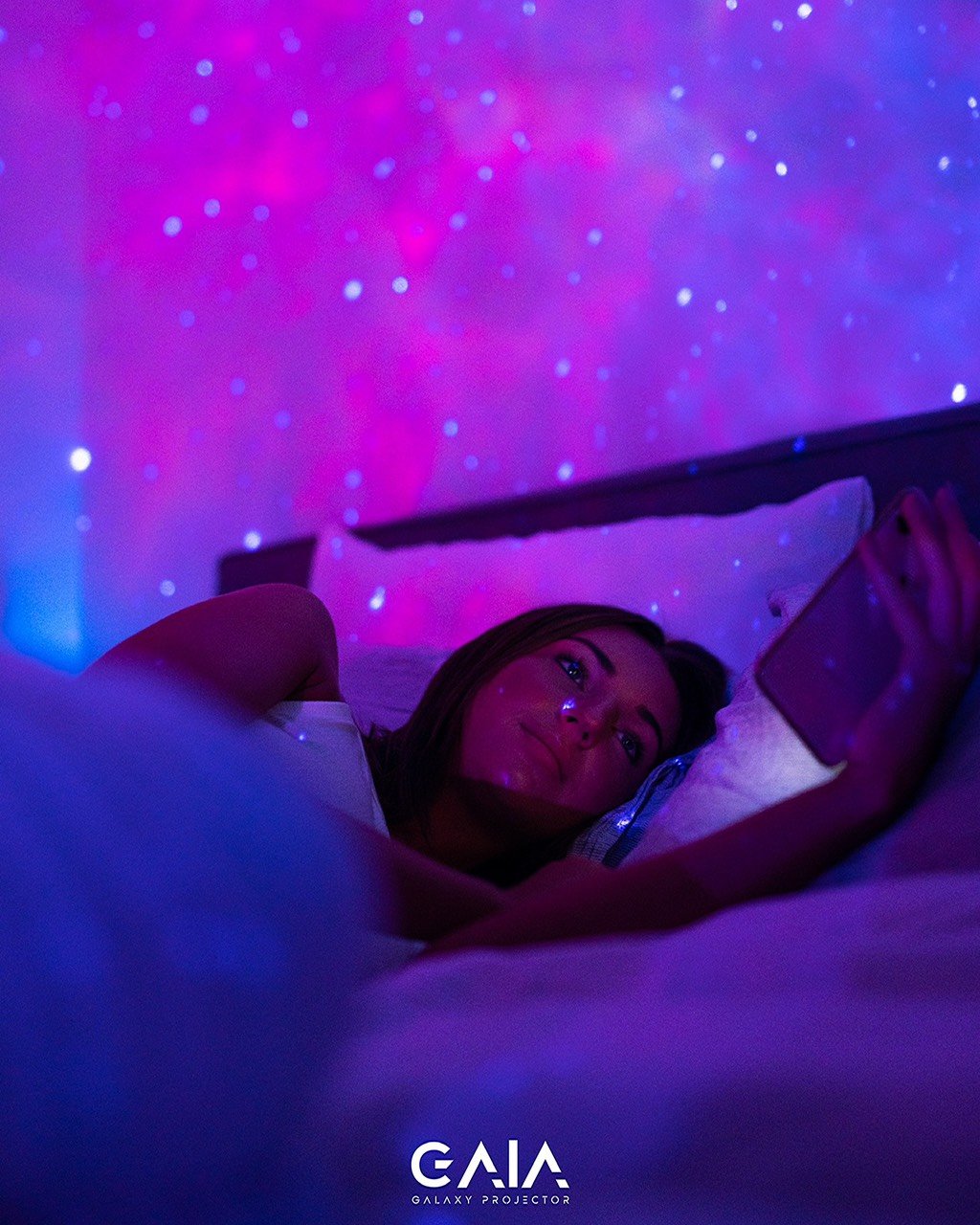 IKIGAI Lamp - Japanese Award Winning Design
Ikigai Lamp
Over 1 Million Colors customized to your mood
Advanced MusicSense™
360+ Multicolor Options ranging from the strobe, interval & flashing effects
Matte black finish and scratch-resistant material
Takes no floor space, ultra-minimal & extra-thin design
12-Month Warranty and 30-Day Money Back Guarantee
The orginal & authentic Ikigai Lamp by Gaia Galaxy
Other Lamps
Just a single color or limited color options
No music sense
Lower quality LED & limited color options
Low-grade quality finish, easy to break & bland design
Bulky design & takes up too much space
No warranty or guarantee
Counterfeit product with inferior standards
Technical
• 100-240v (suitable worldwide)
• 20 W / 50hz
• 250cm / 98" cord length
• UK/AUS/US/EUR plugs
• Dimmable Light
• Remote Controlled - multiple lamps controlled via single remote
• Lamp Height: 150cm / 59"
• Base Diameter: 15cm / 5.9"
• Power Cord: 250cm / 98
Authenticity
As a premium global brand we are wildly popular around the world. GAIA Galaxy is the original name people trust for the world's top-rated galaxy projector. We are aware that there are several websites and companies selling counterfeit IKIGAI Lamp; and branding our creation as their own.

While our Legal Team is aware of this issue, we highly advise against purchasing from such websites as the quality and authenticity of these counterfeit products are compromised. We combat counterfeiting to safeguard our relationship with you and give you the best possible experience. Avoid disappointment by trusting the best and getting the original IKIGAI Lamp by GAIA Galaxy.